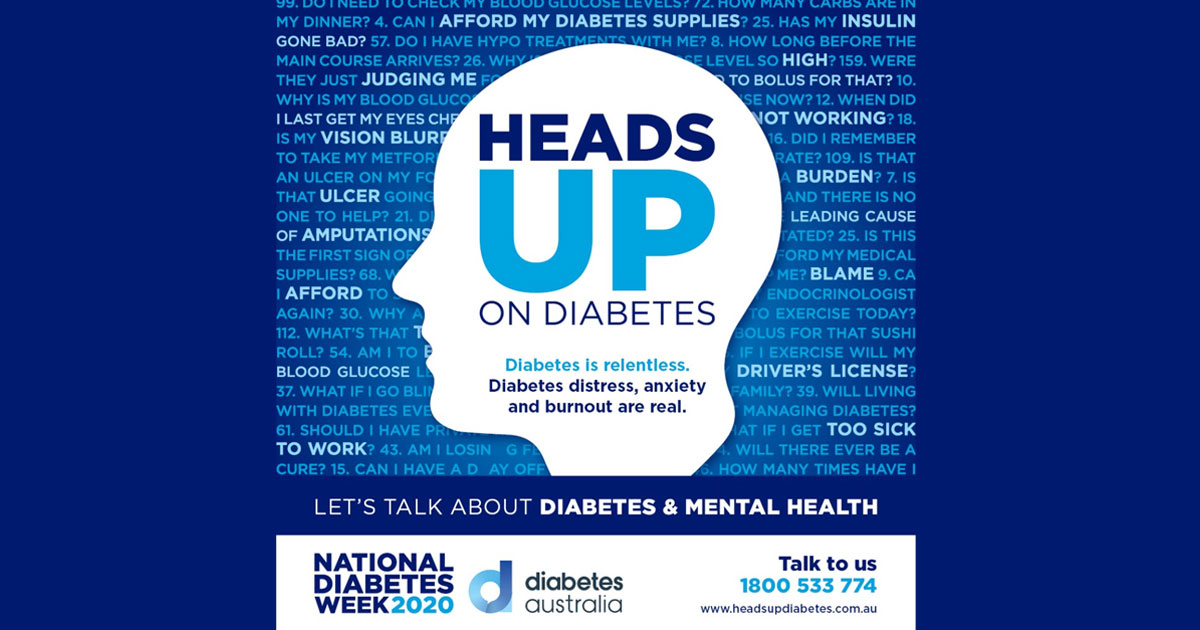 Diabetes is relentless. Every minute of every day, a person with diabetes faces decisions, thoughts, worries and fears about their diabetes and the future impact the condition may have on their health.
The daily burden of living with diabetes can be significant. It's estimated that people with diabetes face up to 180 diabetes-related decisions every day. That's more than 65,000 extra decisions a year.
Diabetes distress, anxiety and burnout are real complications of diabetes.
Diabetes week in 2020 focused on the mental aspect of diabetes. The constant thoughts, worries and decisions leads at least 1 in 3 diabetics to say they feel burnt out by managing their diabetes.
It's well known that diabetes affects the feet. By regularly seeing a podiatrist, a diabetic can be better informed about how to care for their feet and reduce the mental toll this disease can take. So how does diabetes affect the feet?
Circulation
Diabetes can affect the circulation to the feet. A podiatrist can assess the circulation and monitor that over time and provide education on the best ways to manage any circulation problems to avoid more serious complications. We know if the blood can't effectively get to the feet and toes, this will impact the ability to heal up even small cracks or breaks in the skin.
Sensation
Diabetes can affect the sensation in the feet – this is referred to as peripheral neuropathy. A podiatrist can assess your sensation and advise on the best course of action if we detect peripheral neuropathy. If someone has peripheral neuropathy, they may not feet small abrasions or breaks in the skin.
An assessment with a podiatrist is a critical part of managing diabetes. By being armed with the correct information which is specific for you, the mental toll of managing diabetes can be eased.
Back