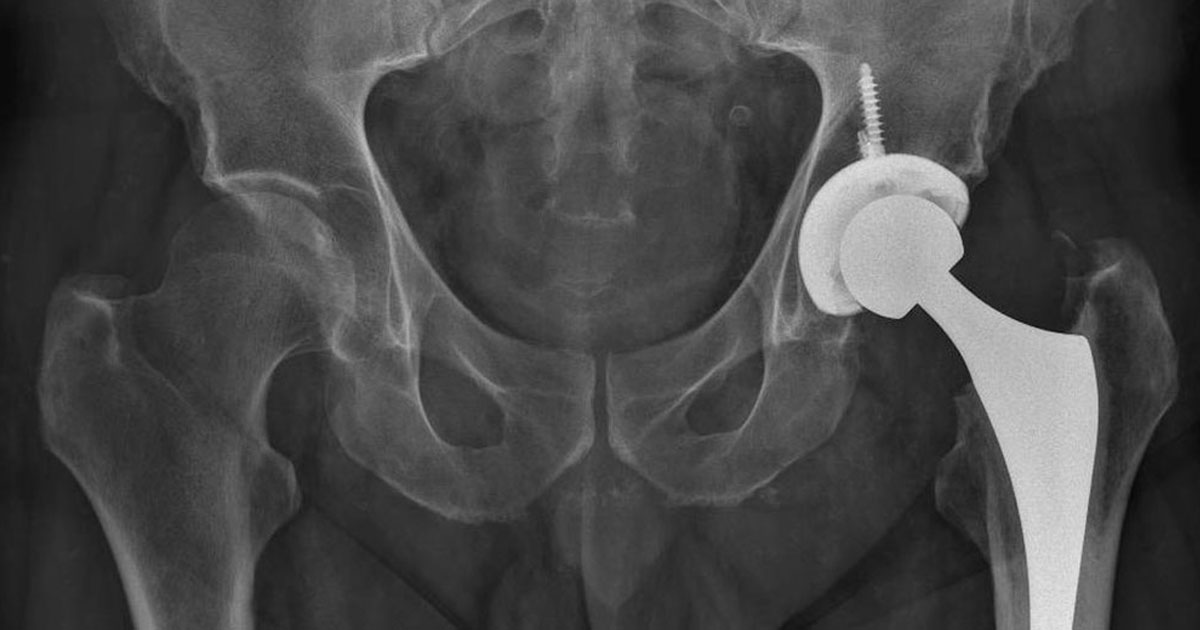 Total hip arthroplasty is a commonly performed operation in Australia with the numbers of people having this increasing each. Hip replacement is most commonly done for osteoarthritis but is also used for other issues like rheumatoid arthritis or if you break your hip. The ball of the hip joint is removed and replaced by a prosthetic with a long metal tang going into your bone while a new surface or 'spacer' is added to the socket. Several different materials can be used including metal, plastic and ceramics. Most commonly metal-on-plastic replacements are used. Classically ceramic materials were used for younger patients as they last longer. The materials used are improving so that in some metal-on-plastic hip replacements there is only as little as 0.1mm of wear each year. Metal-on-metal hips are used much less frequently now as they were finding atypical levels of metal in peoples blood tests if they had these. Your surgeon will be able to guide you as to which is most appropriate for you.


Having a Total Hip Arthroplasty
If you are considering having a total hip replacement and physiotherapy has not benefitted you then you need to speak to an orthopaedic surgeon. He will most likely order x-rays and if he feels it's suitable, list you for the operation. It's important to know what's going to happen after your surgery and how to prepare so many hospitals offer education classes pre-op.
Once you have had your hip replacement you usually spend the next few days in hospital recovering. The physiotherapists will be in to see you to get your rehab started and make sure you are safe to go home. You will likely need crutches for the first few weeks. It's good to stay mobile after your operation as best you can as this helps reduce the likelihood of blood clot.
It's common for your surgeon to impose restrictions on your movement- no crossing legs, no twisting, sitting in a low chair or bending your knee to high. This depends on his choice of incision for the operation usually. Stick to these and just be mindful until you get the green light!
You will need physio to slowly wean off of your crutches safely and get your hip moving so that you can get back to normal!
Back